Choose from the following specially-prepared bundles to find your perfect 'Biker' Christmas Hamper and enjoy some serious savings too!
Hamper 1 – Total bike care
Everything you need to keep your pride and joy in showroom condition. The WD-40 Triple Promo Pack contains Chain Cleaner, Wax & Polish and Silicone Shine, and you also get a can of Chain Wax plus a litre of Total Wash too.
Was £38.99, now just £24.99, saving you £14.00.
Hamper 2 – Looking Foxy
Who needs Christmas jumpers, when you could look great in this Fox Legacy T-shirt, Cap and Lanyard?
Was £53.00, now only £43.00, saving you £10.00.
Hamper 3 – Gear Gremlin goodness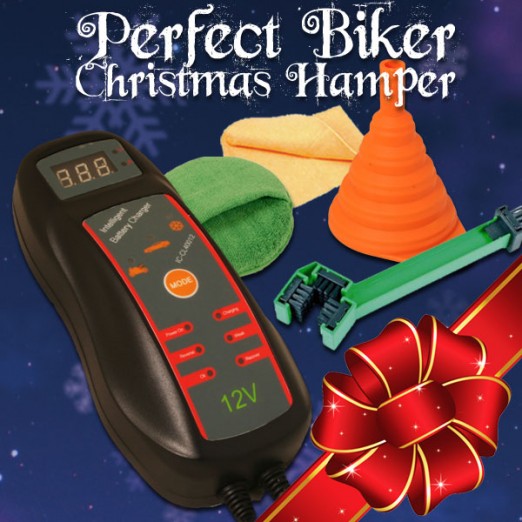 Keep your bike's battery in peak condition during winter 'hibernation' with the Gear Gremlin 12V Intelligent Charger. Use the Chain Brush, Power Chamois Cloth and Round Polish Applicator for a deep clean and polish, then top-up fluids using the Silicone Funnel, so you're ready to spring into action as soon as the sun comes out.
Was £92.96, now £69.99, saving you £22.97.
Hamper 4 – Wrap up this Christmas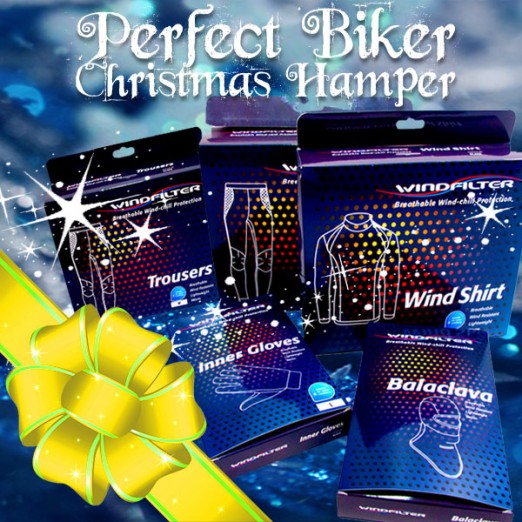 Stay warm as the temperature drops with this complete Windfilter Winter Plus outfit – wind-proof mid-layer shirt, with matching pants, gloves and balaclava.
Was £110.98, now only £82.99, saving you £27.99.
These very special deals are only available in-store until 24th December 2015. Find us at www.fowlers.co.uk/contact